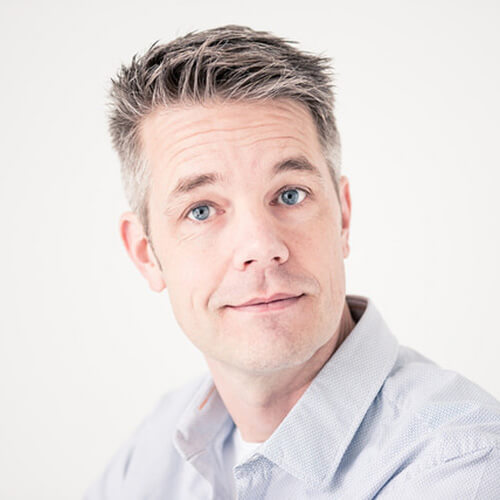 Shakeup and Speedup (EN)
17 septembre 2019 / 09h30-10h15
Salle ANEO
Conférence #Startup #Business
45 minutes
Shifting up the Innovation Funnel​ ​(for businesses that want to change and innovate faster)
Talk abstract
Starting new teams and scaling up innovation is more important than ever. The key to success is applying different practices in different stages of the innovation lifecycle. What works for a new business does not work for a mature one, and vice versa. In this talk, we will nosedive into the major good practices for business leaders and product teams, from the moment they have an innovative idea to the day they will scale it up (or screw it up). Everything depends on the lifecycle stage of the new product or service.
Topics can include (depending on available time): ​Business Lifecycle, Shiftup Model, Problem/Solution Fit, Product/Market Fit, Lean Personas, Jobs To Be Done, Value Proposition Wheel, Pains and Gains, Lean Experiments, Minimum Viable Product, Business Model Canvas, Lean Canvas, Innovation Cycle, North Star Metric, Product Roadmaps, Customer Journey Maps, Business Funnel, Pirate Metrics, Growth Hacking, Growth Board, Innovation Funnel.
About the book
My new book ​Startup, Scaleup, Screwup​ will be about the European startup/scaleup scene. I have interviewed dozens of people at Spotify, Zalando, Booking, Typeform, TransferWise, Flixbus, iZettle, and many other inspiring companies. Businesses all over the world want more innovation, with happier workers, and at a faster pace. It is time for them to learn how European startups are agile and lean, and how they scale up their businesses.
Author: Jurgen Appelo
Publisher: John Wiley & Sons, USA (hardcover, 300 pages) Expected release date: April 23, 2019 (North America)
About me
I am the CEO of a startup and quite familiar with all the latest trends. I was once Entrepreneur of the Year in The Netherlands. I just completed EUR 1M of investments for my new company Agility Scales. I have two other businesses, both of which are profitable. I am Europe's nr 1 Leadership Author (see ​ranking on Inc.com​). As a public speaker, I travel around Europe all the time. My list of clients includes the largest and best-known European companies.
See also: ​https://jurgenappelo.com